Sociological Imagination Template Critical Thinking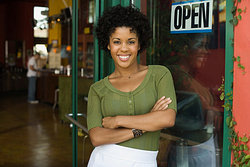 "Neither the life of an individual nor the history of a society can be understood without understanding both." C. Wright Mills.
Written by sociologist C. Wright Mills in 1959, The Sociological Imagination is a book that encourages people to replace the lenses they're currently using to view their own lives. In it, Mills encourages every member of society to stop boxing their personal situations into isolated corners and open up to the wider landscape of the world.
Understanding the Sociological Imagination
The most common example of the sociological imagination pertains to unemployment. An individual facing unemployment might feel defeated, depleted, and discouraged. That person is likely to look in the mirror and say, "You didn't work hard enough. You didn't try hard enough…" You, you, you.
If Mills were around, he'd say, "Not you. The world around you." Mills believed things only worked when you saw "the vivid awareness of the relationship between experience and the wider society." He encouraged people to stop focusing on themselves alone and to look at the wider landscape of society.
If you take Mills' stance, you'll start to believe that every problem faced by an individual has roots in society as a whole and is faced by many others. There's some truth to that, isn't there? It's unlikely that every struggle you face is unique to you alone. There are hundreds, thousands, if not millions of others who are going through the same struggle.
Mind you, Mills never thought sociology alone was the ultimate science. He felt sociologists, psychologists, economists, and political scientists should all work together. Makes sense, given his broad pair of lenses.
Tea Drinking and Sociological Imagination
This is a fun place to start because it allows us to see how virtually any behavior can have the sociological imagination applied to it. Something as simple as drinking tea can be examined from several different perspectives. It's rarely just an old lady sipping a warm cup of Earl Grey on a misty morning.
For example:
Tea drinking can be seen as a means of maintaining good health in the way that one might take daily supplements or vitamins.
Tea drinking can be considered a tradition or a ritual, as many people choose to make tea in the same way every day at a certain time.
Tea drinking can be considered an addiction because it contains caffeine.
Tea drinking can be seen as a social activity because "meeting for tea" focuses less on the beverage and more on talking with others.
As soon as you start to think about various issues or activities in perspectives that differ from your own, you're entering the realm of the sociological imagination.
College Choices and the Sociological Imagination
When it's time to make your way into college, you might think this is a solitary path. You have to pass the tests. You have to nail the college entrance essays. But, is it a solitary path?
Never mind the obvious point that millions of others are also doing it. Your current situation is broader than your immediate world when you consider your family members and school teachers.
Do they have any expectations of you? Are they indirectly pushing you toward an Ivy League when you want to attend art school in Manhattan? Or, do you have a longstanding family history at one university over another?
Boxing up your college choices into a solitary experience can easily be shaken up by the sociological imagination.
Deviance and the Sociological Imagination
Whether we see it on TV or see it in real life, deviance is prevalent. Where do we even start? There's common thievery, random murder, gang violence, drug and alcohol abuse, and on and on.
Is deviance a personal act of desperation? Maybe. Gang members make terrible decisions each and every day. Is that because they're terrible people? That's not for us to say. But, taking things in a broader context, think about this: what if one of those gang members met his fate when his father started abusing him and his mother abandoned him. In a search for some sort of familial replacement, suddenly, he's a deviant member of society.
The sociological imagination is never meant to excuse someone's position in life. Whether we're dealing with unemployment or gang members, it's never okay to just put it all on society. We have to show some accountability for our choices and actions. It's just that life is rarely a solitary situation where our singular choices are untouched by societal or cultural variables.
Social Media and the Sociological Imagination
We might consider social media to be a 21st century phenomenon. Mills would probably say, "Is that so?" Social media didn't pop out of thin air and land in the laps of millennials. It must've taken root somewhere, evolved from something else.
So, while we don't really consider Instagram to be the brain child of, say, the beeper, there are wider lenses we should be using whenever we contemplate current life. Indeed, nearly everything we experience today is an extension of some prior period in life.

It would be hard to call social media a personal experience. Just look at the name. But, how is it impacting you every day? How does it touch your study habits and work opportunities? How does it shape your relationships or help you identify yourself? These are questions that will have different answers for everyone. But, every time you click on that Instagram icon on your phone, 500 million others could be doing the exact same thing.
Marriage and the Sociological Influence
Do you think all our ancestors got married because they fell madly in love? Did some of them get married because their parents arranged it? Did others get married simply because they felt it was "time"?
How about today? Does everyone marry strictly for that fairy tale kind of love? Or do they marry because it's what society tells them is right? This is not a judgment on any decision any person makes. It's a commentary on how something so personal, love and romance, isn't always a singular experience.
Taking out those wider lenses, we might see that dating and marriage has a little bit to do with what our friends say, how our parents feel, or the feared stigma of being labeled a "loner".
A New Perspective
In the end, unemployment, education, deviance, and marriage are not singular situations. First, they're rarely dealt with by one unique individual. They're often experience by thousands, if not millions, of others across the globe.
Second, each of these situations didn't come out of nowhere. They evolved from some past event or way of living. Thus, whenever someone thinks their current station in life is unique, just imagine Mills asking, "Is that so?" Do you believe every outcome has a social cause?
Use those wider lenses to consider the relationship between your personal experience and society as a whole. This will help you change perspectives on your story and your connections to society, to institutions, to history. Now you're using the sociological imagination.
Do you have a good example to share? Add your example here.
comments powered by
Examples of Sociological Imagination
By YourDictionary
"Neither the life of an individual nor the history of a society can be understood without understanding both." C. Wright Mills.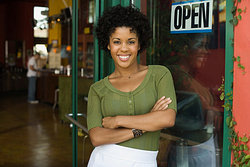 Announcing a community noticeboard for Sociology
By Mark Carrigan on •
A couple of months ago, I decided to put Sociological Imagination on hiatus after a contributing author posted something which left me unwilling to run a group blog without a proper editorial process. Since then I've been wondering what, if… Read More ›
Digital Cultures: Knowledge / Culture / Technology
By Mark Carrigan on •
International Conference / Leuphana University of Lüneburg 19–22 September 2018, Lüneburg, Germany co-hosted by the Centre for Digital Cultures (CDC), Leuphana University of Lüneburg, and the Institute for Culture and Society (ICS), Western Sydney University, as part of the Knowledge/Culture… Read More ›
CfP: Using Creative & Visual Methods in Comparative Research
By Mark Carrigan on •
A one-day seminar funded by the International Journal for Social Research Methodology Friday, 15th June, University of Surrey CALL FOR PAPERS Keynote speakers: Agata Lisiak (Bard College, Berlin) and Rita Chawla-Duggan (University of Bath Increasing use is made of both creative… Read More ›
Answering social science questions with social media data
By Mark Carrigan on •
March 8th, 2018 9:30am to 5:00pm Wellcome Collection, London After last year's successful 'Introduction to tools for social media research', the SRA and #NSMNSS are teaming up again to deliver this one-day conference. As social media research matures as a… Read More ›
CfP Changing Political Economy of Research & Innovation Workshop 2018
By Mark Carrigan on •
6th Annual CPERI Workshop, 29-30 July 2018 Institute for Social Futures, Lancaster University, UK We cordially invite submissions to the 6th workshop on the Changing Political Economy of Research & Innovation (CPERI), following previous events at Lancaster (2012), Toronto (2013),… Read More ›
'Social Listening' Workshop: building qualitative skills in social media research
By Mark Carrigan on •
10am – 4pm, Saturday 24 February 2018 Palmer 101, Whiteknights Campus, University of Reading 'Social Listening' Workshop Following the interdisciplinary showcase conference ''Social Listening' in the past, present and future' in November 2017, we are pleased to announce a British… Read More ›
Understanding the political economy of digital technology
By Mark Carrigan on •
A BSA Digital Sociology Study Group event hosted by the Web Science conference at Vrije Universiteit Amsterdam May 27th 2018 In more optimistic times we thought of ourselves as masters of digital technology: we told ourselves it was empowering, liberating,… Read More ›
Answering social science questions with social media data, March 8th in London
By Mark Carrigan on •
After last year's successful 'Introduction to tools for social media research', the SRA and #NSMNSS network are teaming up again on 8 March to deliver a one-day conference in London on 'Answering social science questions with social media data'. What… Read More ›
CfP: Marketization and the digital economy
By Mark Carrigan on •
Submissions are now open for SASE's 30th annual conference, Global Reordering: Prospects for Equality, Democracy and Justice, hosted by Doshisha University from 23-25 June 2018. This is for a special section on digitalisation:  Global reordering in the economy is occurring… Read More ›
The Sage Research Methods Open House, with @einterview
By Mark Carrigan on •
Answering social science questions with social media data
By Mark Carrigan on •
What role can social media research play in the social sciences? What are the questions it can help us to answer? Speakers from a range of backgrounds will talk about their experiences of using social media in their research, providing… Read More ›
How do we imagine our collective future? A series of public events in the UK
By Mark Carrigan on •
CfP: Articulating Voice
By Mark Carrigan on •
The Philosophy, Theory and Critique (PTC) Division of the International Communication Association Event date: 24 May 2018, 9:00 AM to 5:00 PM, Prague, Czech Republic Deadline for proposals: 10 January 2018 (300-500 words abstract) Location: Main Conference Hotel Organizers: Christian… Read More ›
Norm Circles and Social Fields
By Mark Carrigan on •
By Tom Mills In a recent article for the British Journal of Sociology I offered a critical, and for the most part sympathetic, engagement with Actor Network Theory (ANT) in which I focused particularly on Bruno Latour's provocative critique of… Read More ›
CfP New Research Network: 'Alternatives to Capitalism'
By Mark Carrigan on •
Dear colleagues, Attached you find the call for papers for the annual conference of our newly established research network on 'Alternatives to Capitalism', which is part of the Society for the Advancement of Socio-Economics (SASE) and will run for five… Read More ›
Call for blog posts: the value of graphic social science
By Mark Carrigan on •
The Graphic Social Science Network blog is calling for contributions. Each month, we would like to open the floor to discuss issues relating to producing social science research in comics form. Comics offer scholars a unique opportunity to communicate their… Read More ›
CfP: Accelerated Academy
By Mark Carrigan on •
Accelerated Academy #4 Academic Timescapes: Perspectives, Reflections, Responsibilities May 24-25, Villa Lanna, Prague, Czech Academy of Sciences After meetings in Prague, Warwick and Leiden, the fourth Accelerated Academy conference calls for a more nuanced perspective in order to advance our… Read More ›
Ann Oakley's lessons for social scientists
By Mark Carrigan on •
Four lessons offered by Ann Oakley in her Father and Daughter: Patriarchy, Gender and Social Science. This is a wonderful, thought-provoking and deeply human series of essays on the unfolding of her life in relationship to her father Richard Titmuss, the… Read More ›
Book launch with Dr Sadia Habib and Dr Julia Hope
By Sadia Habib on •
You are invited to join us for the launch of our new books: "Learning and Teaching British Values" by Dr Sadia Habib and "Children's Literature about Refugees" by Dr Julia Hope. Two Goldsmiths alumni are holding a joint book… Read More ›
CFP: Diagrams (Edinburgh, 18-22 June 2018)
By Mark Carrigan on •
The 10th conference DIAGRAMS will take place in Edinburgh on 18-22 June 2018. It will include presentations of refereed Papers, Abstracts, and Posters, alongside tutorials, workshop sessions, and a graduate symposium. It provides a united forum for all areas concerned… Read More ›
CFP: 8th Annual What is…? Conference
By Mark Carrigan on •
WHAT IS UNIVERSE? COMMUNICATION • COMPLEXITY • COHERENCE April 19-21, 2018 * University of Oregon in Portland, USA The _WHAT IS UNIVERSE?_ [1] (2018) conference-experience examines communication, complexity/simplicity, coherence/incoherence and, how they may or may not contribute to "a pluralistic… Read More ›
Undisciplining: Conversations at the Edges
By Mark Carrigan on •
Undisciplining: Conversations at the Edges The BALTIC, Gateshead, UK; 19-21st June 2018 Call for Participation  In 2018 The Sociological Review will be hosting our largest conference to date! This is a long-overdue celebration of our renewed commitment to fostering collaborations and dialogues… Read More ›
Helen Margetts: How social media (and other platforms) can promote equality in 2027
By Mark Carrigan on •
Thu 16 November 2017, 18:30 – 20:00 GMT Anglia Ruskin University, Cambridge Professor Helen Margetts, director of the prestigious Oxford Internet Institute, presents her personal, positive vision – and then leads discussion – on how the UK's social media can… Read More ›
CfP: Sharing and Storing: Everyday relationships with digital material
By Mark Carrigan on •
CALL FOR PROPOSALS Sharing and Storing: Everyday relationships with digital material Special Issue of New Media & Society Edited by Heather A. Horst The University of Sydney, Australia Jolynna Sinanan RMIT University, Australia Larissa Hjorth RMIT University, Australia Abstract Submission… Read More ›
CfP 'Data Justice', Cardiff University, 21-22 May 2018
By Mark Carrigan on •
Date: 21-22 May 2018 Location: Cardiff University, Cardiff, UK Host: Data Justice Lab, Cardiff University, Cardiff, UK Submission deadline: 27 November! The collection and processing of massive amounts of data has become an increasingly contentious issue. Our financial transactions, communications,… Read More ›
Call for speakers: Answering social science questions with social media data
By Mark Carrigan on •
Thursday 8th March 2018, The Wellcome Collection, London, NW1 2BE After several successful events, we're pleased to say that the NSMNSS network (http://nsmnss.blogspot.co.uk/) and Social Research Association (www.the-sra.org.uk) are again teaming up to deliver a one-day conference on 'Answering social science… Read More ›
Write for @DiscoverSoc
By Mark Carrigan on •
We welcome contributions that are research-based and meet our guidance for contributors. Potential contributions can be discussed in advance with the editors via a short 'pitch' sent to: discoversociety@outlook.com Guidance for contributors: The target audience is the informed, interested general reader,… Read More ›
A Reflective Narrative: Black Diaspora in London & 13 Dead and Nothing Said
By Mark Carrigan on •
By Ola Dirisu Tate Britain Millbank, London: Exhibition Title: "Stan Firm Inna Inglan': Black Diaspora in London, 1960-70s & Goldsmiths, University of London: Exhibition Title: "Vron Ware: 13 Dead and Nothing Said" Unsure of what to expect or how I would… Read More ›
Reflective Narrative Essay of Two Photos observed at Stan Firm Inna Inglan': Black Diaspora in London, 1960-70s Tate Britain
By Mark Carrigan on •
By Nikki Achilleous I have never sincerely felt a victim of racism; I have never fully been personally exposed to hatred. Whilst looking around the Black Diaspora in London exhibition in Tate Britain, I absorbed the trajectories of the intersecting generations… Read More ›
A Critical Narrative; A sociological reflection upon two photographic exhibitions in London exploring race within the Black community
By Mark Carrigan on •
By Holly Wayman As the end of my undergraduate degree in sociology draws closer I am beginning to realise that although the teaching and endless hours in the library will stop, the outlook that all this has provided me certainly will… Read More ›